Εργάζεσαι με νέους, θέλεις να μάθεις περισσότερα για τη συναισθηματική νοημοσύνη, σου αρέσουν οι δραστηριότητες στη φύση και η ανταλλαγή απόψεων και κουλτούρας; Τότε αυτό το σεμινάριο κατάρτισης είναι για σένα!
Η δράση χρηματοδοτείται από το πρόγραμμα Erasmus+ και καλύπτει στους συμμετέχοντες διαμονή, διατροφή καθώς και τα έξοδα ταξιδίου μέχρι το ποσό των 275 ευρώ. Κόστος συμμετοχής στην ανταλλαγή: 30 ευρώ.
Ακολουθούν όλες οι πληροφορίες στα Αγγλικά:
A training course on emotional intelligence competence for youth leaders and youth workers
H.E.L.L.O. – High-Tatra Emotional Laboratory for Learning Outdoors
Slovakia, High Tatra mounains
General Idea:
Emotional intelligence (EQ) is one of the 21-st century competences that is very crucial not only for finding job, but also managing sucessfully the private and social life of each person.
Emotional Intelligence is the ability to understand oneself better, effectively manage and regulate emotions, not let them led, self-control, the ability to motivate oneself, to persevere, to postpone immediate reward for a future result, to make mature and responsible choices, to understand others and to empathize, to have quality interpersonal relationships, to have a real and positive self-image, to believe in oneself.
We believe that a lot of youth workers use parts of emotional intelligence in their work already, but they often lack awareness about it as a seperate competence and knowledge and skills on how to use it as a more effective tool in work WITH young people and how to develop emotional intelligance IN young people. For this reason we have chosen an in-depth exploration of the concept of Emotional Intelligence in this training to help the participants to farther develop their personal and professional competencies.
To make the learning more powerful and special, we have chosen to combine more common non-formal learning methods with Outdoor Experiential Learning and Learning in the Nature and hiking experience in Slovakian mountains. It will be a great possibility for participants to connect with themselves, with each other and world around them in a deeper level and realize much stronger the gaps in their Emotional intelligence and work on it.
This training course will be based on Experiential learning approach and has the following objectives:
Becoming more aware about

Emotional Intelligence (EQ) as a crucial transversal competence both for personal and social well-being as well as successful tool for working with young people in youth work context and promoting their empowerment

Exploring and reflecting on own (participant's) emotional intelligence skills through real-life situations of interacting with others during the training and experiencing different challenges during the 2 days Hike in mountains

Identifying competency gaps in applying emotional intelligence in (1) youth work (recognizing what is missing in youth-workers' EQ) and (2) among young people (their EQ) for their personal and social development and exploring concrete tools to improve it – change in approach and attitudes and concrete NFL activities

Coming up with concrete ideas on follow-up steps to continue improving own EQ competence for youth worker's (1) personal and (2) professional development (as youth work practitioners) and (3) creating tools for developing EQ competence among young people
Participants:  24 motivated youth workers, youth leaders, trainers, peer-to-peer educators, leaders of youth centers, active members of youth organizations – from Programme countries and Partner countries – 2-3 representatives from each country.
Financial Conditions: the training course will be implemented in the framework of EU "ERASMUS+" Programme (mobility of youth workers, key action 1). The accommodation and food will be covered fully. Travel expenses will be reimbursed at flat rates depending on travel distance.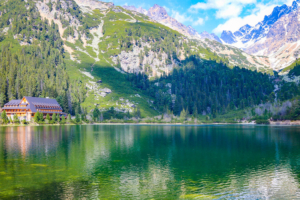 Εάν σε ενδιαφέρει αν συμμετέχεις στο σεμινάριο, θα πρέπει να κάνεις την αίτησή σου στο παρακάτω link μέχρι τις 10/5/2019!
Ακολουθεί ολόκληρο το infopack
https://drive.google.com/file/d/1eDNLI3_lPOgPafIGF9a1KgVpNqCrqDz_/view?usp=sharing
https://forms.gle/WqusdoKBkWPqshhw5
Τα άτομα που θα επιλεγούν θα ανακοινωθούν στη σελίδα μας στο facebook.
Αν έχεις απορίες ή ερωτήσεις διάβασε τον mini οδηγό που έχουμε δημιουργήσει για τα προγράμματά μας εδώ: https://youineurope.gr/kit/ 
Εάν εξακολουθείς να έχεις αναπάντητες απορίες, μη διστάσεις να μας βρεις στο youineurope@gmail.com